Redeem Minecraft gift card on mojang
Redeem Minecraft gift card on mojang
Go to https://account.mojang.com/ to redeem your code
Log into your Mojang account
Hover your mouse above 'My Account' and click 'Redeem Code'
Enter the code and click 'Redeem'
Redeem automatically
When you have purchased aMinecraft Gift Card code at www.eGiftcards24.com, you can redeem the code by clicking redeem automatically after your transaction is complete. A new tab will be opened in your browser, where you can redeem your code without having to type it!
You can redeem your code on our redeem page as well.
Go to the redeem page
Need help?
Still having trouble? Contact our support team, we are here to help you out!
Go to the Support Team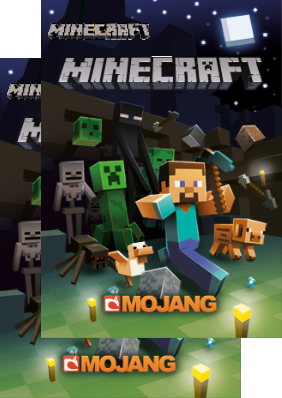 Buy a Minecraft Card
Buy a Minecraft Gift card?
Do you want to buy the game Minecraft, or give it as a gift to someone else? Buy a Minecraft Gift Card by paying with either iDEAL, Mister Cash of Bitcoin, among others.
Delivered immediately by mail
After payment, a Minecraft code will appear on your screen, ready to be redeemed on your Mojang account. You will also receive an email with the invoice and your Minecraft codes.
Redeem the e-code you received by mail by using our redeem page.